PCOS 2018
About Conference
The EuroScicon will be holding its CE and ADA accredited "4th World Congress on Polycystic Ovarian Syndrome" from June 07-08, 2018 at London, UK. The theme of this year's meeting is "Diagnosis & Intervention of Polycystic Ovarian Syndrome" which will provide an international platform for discussion of present and future challenges in Effects of PCOS on women's health, Risk factors in PCOS and expertise meeting. World-leading health practitioners, clinicians, educators and researchers will present cutting-edge and practical clinical techniques based upon widely accepted evidence and will introduce new and emerging research.
What's New?
Polycystic Ovarian Syndrome 2018 includes international attendee workshops, lectures and symposia, including a designated registration area, a refreshment break and gala lunch. Doctors can join the EuroScicon as an international member to receive discounts on registration. So come and join leading experts and allied professionals from 07-08 June, 2018 in London, UK to keep up with the rapidly accelerating pace of change that is already having an impact on the field of Polycystic Ovarian Syndrome, and will continue to in the future.
Why London?
London is the capital and most crowded city of England and the United Kingdom. Remaining on the River Thames in the south east of the island of Great Britain, London has been a noteworthy settlement for two centuries. It was established – most likely proximate to an as of now subsisting Celtic Briton town or settlement – around the year 43 by the Romans, who assigned it Londinium. London's age-old centre, the City of London, to a great extent holds its 1.12-square-mile (2.9 km2) medieval limits. Since at any rate the nineteenth century, "London" has furthermore alluded to the city around this centre, truly part between Middlesex, Essex, Surrey, Kent, and Hertfordshire, which today to a great extent makes up More prevalent London, represented by the Mayor of London and the London Assembly.
London is the leading global city in arts, commerce, finance, fashion, education technology, healthcare, media, transport, tourism, research, and development. London is the global centre for Higher Education and research. According to QS World University Ranking, it has the highest number of international students. It is world's second most Economical powerful city and has the fifth- or sixth-largest metropolitan area GDP in the world. London is the world's leading investment destination, which hosts more number of international retailers and ultra high-net-worth individuals. It has world's largest city Airport System measured by passenger traffic.
The presence of universities, hospitals, labs and other professional services, together with key installations of the U.K. make it favourite destination for scientific meetings.
Session Tracks
4th World Congress on Polycystic Ovarian Syndrome will cover the fields of PCOS and Menopause, Psychological impacts of PCOS , PCOS and Pregnancy , PCOS nutrition, exercise and lifestyle , Prevention and Management of PCOS, Effects of PCOS on women's health, PCOS and Obesity, Drugs in PCOS,PCOS in adolescents, Long-term effect of PCOS, Naturopathic and Integrative Care Approaches to PCOS, Pharmacology and mode of action of PCOS, Bariatric surgery in PCOS,PCOS-Medication &treatment, Risk factors in PCOS, Ultrasound in PCOS, Hirsutism and hyperandrogenism, Ovarian cyst.
Potential Participants
Polycystic Ovarian Syndrome 2018
invites participants from all leading clinics, universities, clinical research institutions and companies to share their research experiences on all aspects of this rapidly expanding stream and thereby, providing a showcase of the latest research and provide a better health care to the world.
Polycystic Ovarian Syndrome 2018 is designed for practicing nurses, physicians in training and other healthcare professionals interested in the latest advances and techniques in the field. Another segment of participants are researchers, doctors, Clinical organizations, Educational institutes, and Business leaders in the health sector worldwide.
Track 1:PCOS and Menopause
Menopause is characterized as the Irregular attendance of menstrual periods for 12 months. It is the time in a lady's life when the capacity of the ovaries stops. The procedure of menopause does not happen overnight, yet rather is a continuous procedure. This purported premenopausal move period is an alternate affair for every lady. Menopause is usually a natural change. Mainly menopause occurs due to decrease in the production of the hormones Oestrogen and Progesterone. The normal period of menopause is 51 years of age; however menopause may happen as right on time as the 30s or as late as the 60s. There is no solid lab test to foresee when a lady will encounter menopause. The people who had surgery to remove their uterus but they still have ovaries; menopause may be viewed to have occurred at the time of the surgery. There are two types of menopause can be seen Pre menopause and Post menopause.
Pre menopause
Menstrual cycle
Post menopause
Oestrogen production
Progesterone production
Track 2: Psychological impacts of PCOS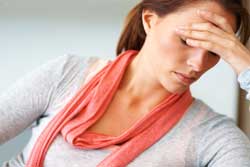 The popularity of depression in PCOS is high .Depressive symptoms and mood disorders are common in most obese patients. However, there is varying information about the effects of obesity on risks of depression. Adali et al. showed that BMI and waist-to-hip ratio (WHR) were significantly greater in patients with PCOS, for whom results also showed highly elevated emotional distress and depression compared to the control group. Obesity may be a risk factor for psychological distress and depression in patients with PCOS.
Depression has been coordinated with increased cortisol levels, increased sympathetic activity and decreased serotonin levels in the central nervous system, features also associated with insulin resistance. Depression is about twice as common in people with diabetes compared with healthy individuals and treating depression can improve glucose control, although this is not a consistent finding. Diabetes is also a risk factor psychological distress and depression in patients with PCOS.
Mood disorder
Psychological distress
Elevated cortisol levels
Diabetes
Emotional distress
Track 3: PCOS and Pregnancy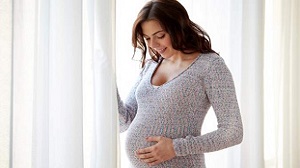 Pregnancy is a state of a condition where new individual will develop inside the womb of the woman for nine months. Due to technological advances, pregnancy is increasingly occurring among older women in the United States. Pregnancy can occur by sexual intercourse or assisted reproductive technology. Childbirth typically occurs around 40 weeks from the last menstrual period (LMP). This is just over nine lunar months, where each month is about 29½ days. When measured from conception it is about 38 weeks. Symptoms of early pregnancy may include missed periods, tender breasts, nausea and vomiting, hunger, and frequent urination. Pregnancy may be confirmed with a pregnancy test.
Menstrual period
Sexual intercourse
Pregnancy test
Childbirth
Reproductive technology
Track 4: PCOS nutrition, exercise and lifestyle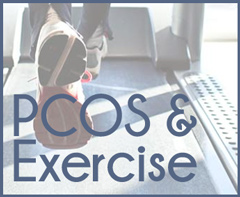 Lifestyle management is the important step in managing of PCOS.it includes diet and exercise, can help to improve the insulin resistance underlying PCOS and can reduce the risk of long-term health problems linked with PCOS including impaired glucose tolerance, type 2 diabetes and heart disease. Even losing relatively small amounts of weight (around 5-10% of body weight) has been shown to reduce insulin levels, improve menstrual function, reduce testosterone (male hormone) levels, improve symptoms of hirsutism (excess hair) and acne, restore ovulation and increase fertility.
While eating well, exercising regularly and losing weight are particularly important, other lifestyle factors also play a part. Stress, lack of sleep and smoking may worsen insulin resistance and have been linked with an increased risk of type 2 diabetes. Excess alcohol and other harmful chemicals in the environment may also influence your risk. Quitting smoking, limiting alcohol consumption, learning to manage stress, improving your sleep habits and minimising your exposure to harmful chemicals should therefore also be part of your PCOS management plan. At the PCOS Health & Nutrition Centre we work with you to develop an individualised PCOS lifestyle management plan to address your PCOS symptom.
PCOS management plan
Hirsutism
Insulin resistance
PCOS Health & Nutrition Centre
Prevention of PCOS cannot be done. But the diagnosis and treatment helps prevent long-term complications, such as infertility, metabolic syndrome, obesity, diabetes, and heart disease. Polycystic ovarian syndrome is the most common phenomenon of hormonal dysfunction in reproductive-age women today. PCOS is a heterogeneous condition, both clinically and biochemically. The preponderance of PCOS is reported to be anywhere from 4% to 12%, with mild racial variations.
The menstrual irregularity of PCOS typically manifests in the per pubertal period, although some women may apparently have regular cycles at first and develop menstrual irregularity in association with weight gain. The mild oligomenorrhea can be seen due to irregular menstrual cycles. Anovulation is very common in the presence of mild oligomenorrhea, but also when normal cycles are present.
Managing PCOS in Primary care
Management of PCOS in Adolescence
Long-term Management of PCOS
Sensible Nutrition for women with PCOS
Track 6: Effects of PCOS on women's health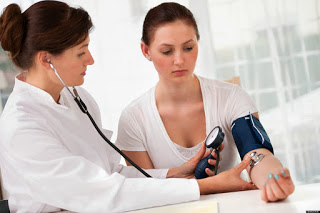 Mainly endometrial cancer will arise from the PCOS the cancer result from the endometrium. It is the result of the abnormal growth of cells that have the ability to invade or spread to other parts of the body. The first sign is most often vaginal bleeding not associated with a menstrual period. Other symptoms include pain with urination or sexual intercourse, or pelvic pain. Endometrial cancer occurs most commonly after menopause.
Hyperandrogenism is one of the primary symptoms of polycystic ovary syndrome (PCOS). There are several effects occurring on the women's health like rashes,itiching sensation, excess urination,etc.However, it is not known whether the increased cardiovascular risk seen in PCOS is mediated through obesity is independent of body mass index (BMI) and the result of other metabolic factors.
Dermatological problems
Depression, stress & Social problems
Endometrial and Breast Cancers
Psychological manifestations of PCOS
Endometriosis pain Management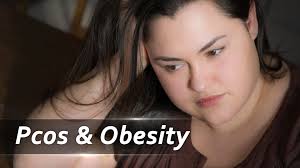 Obesity is the another sign of PCOS. It is mostly caused by excess intake of food and lack of exercises and diet control. It is the leading preventable cause of death. Nowadays obesity is mainly seen in children's also. Reproductive disturbances are more common in obese women regardless of the diagnosis of PCOS. Obese women are more likely to have menstrual irregularity and an ovulatory infertility than normal-weight women. In reproductive-age women, the relative risk of an ovulatory infertility increases at a BMI of 24 kg/m2 and continues to rise with increasing BMI. Consistent with a pathophysiologic role for obesity, weight reduction can restore regular menstrual cycles in these women.
Women with upper-body obesity have also been noted to have decreased insulin sensitivity and are at higher risk for cardiovascular disease and diabetes. Obesity people have increased body mass as they have greater energy expenditure.
Diagnosis of obesity
Increased body mass
Diet control
Body mass index
Diagnosis of PCOS is very difficult because the signs and symptoms can be varied. The symptoms may include irregular menstrual cycles, hirsutism, infertility, and other reactions. When choosing a treatment regimen the physician should ask the patient desire for pregnancy. Rosiglitazone and pioglitazone are also effective for hirsutism and insulin resistance. Few agents have been approved by U.S food and drug administration. Several agents are contraindicated in pregnancy. Insulin sensitizing agents are mostly indicated for most women with polycystic ovarian syndrome.
Clinical implications of PCOS drugs
Functional genomics of PCOS drugs
Efficacy of PCOS
Metabolic aspects of PCOS
Track 9: PCOS in Adolescents
PCOS is one of the common endocrine disorders in women. However it is underdiagnosed in adolescent patients.it is underdiagnosed because of lack of consensus associated with cardio metabolic risk Adolescents at high risk for developing the syndrome are congenital virilisation, low birth weight, precocious puberty, , obesity syndromes, insulin-resistant features, and girls born to parents with PCOS, central obesity, or diabetes in whom PCOS ought to be suspected when associated with irregular menses.in adolescents the common clinical feature of PCOS include menstrual irregularity and excess androgen secretion.
Neurologic and psychiatric disorders occur commonly in adolescents. Epilepsy, migraines, and bipolar disorder are typically disorders that require chronic medication to treat symptoms and prevent recurrence of episodes. However, adolescents with PCOS do not seem to have an increased risk of fatty liver over the general adolescent population
Emotional teens
Psychiatric risks
Treatment challenges
Fatty liver
Track 10: Long-term effect of PCOS
Various long term effects can be seen due to PCOS .Mainly endometrial cancer, ovarian cancer, cardiovascular disease and hypertension, breast cancer, impaired glucose tolerance and diabetes are the effects that can be seen. The people who are having PCOS will suffer with extensive coronary artery. Impaired glucose tolerance and diabetes are risk factors for cardiovascular disease. The lipoprotein profile in women with polycystic ovaries is significantly distorted. On the other hands the levels of high density lipid proteins are supressed. Prolonged anovulation is the characteristic feature of endometrial cancer. Although women with PCOS are expected to be in low risk groups for developing ovarian cancer due to their life time reduced ovulation rate.
Endometrial cancer
Ovarian cancer
Breast cancer
Loss of appetite
Cardiovascular disease and hypertension
Impaired glucose tolerance &diabetes
Track 11: Naturopathic and Integrative Care Approaches to PCOS
Polycystic ovarian syndrome PCOS is a hormonal disorder which causes irregular periods, cysts on the ovaries, excess hair on the face and body, increased insulin levels, excess weight particularly around the middle, high blood pressure and acne. Women who have PCOS will have high levels of androgen. PCOS may affect between six and 10 percent of all women.. It is a condition where hormonal imbalance affects the follicular growth during the ovarian cycle, causing the affected follicles to remain in the ovary.
PCOS has another name as a kapha disorder. A diet for patients with PCOS includes fresh food and Vegetable. Also recommend fresh fruits such as peaches, pears, plums as well as dried fruits such as dates, figs and raisins.Poly cystic ovarian syndrome can result in infertility issues. It can also be treated naturally through diet and herbal remedies.
Follicular growth
Imbalance effects
Natural management
Ayurvedic approaches to PCOS
Track 12: Pharmacology and mode of action of PCOS
The mechanism involved in the mode of action of PCOS is metformin action. The metformin drug is effective in the treatment of pcos.as it is ant diabetic drug it increases the glucose utilisation as PCOS and diabetes shares mutual parameters such as altered lipid metabolism, abnormal glucose ratio, insulin-resistance syndrome. So the use of metformin is widely accepted in the treatment of PCOS. Currently, metformin is used to induce ovulation and during early pregnancy in PCOS patients, the molecular mechanisms involved further than the classical pathway that involves the AMP-activated protein kinase.
Absorption and bioavailability
Therapeutic action
AMP-activated protein kinase.
Track 13: Bariatric surgery in PCOS.
Bariatric surgery can be an effective means of weight loss in PCOS women. It also has reproductive benefits in women. Bariatric surgery may prevent or revert metabolic syndrome.it was historically practices in reproductive aged women nowadays it was also practiced in adolescents as well. Bariatric surgery can be effective in achieving significant weight loss, reduction of cardiovascular risk and even in improving pregnancy outcomes. Ultimately, bariatric surgery should be considered part of the treatment in PCOS women. Bariatric surgery performed in the 3 most common procedures are laparoscopic adjustable gastric banding , laparoscopic roux-en-Y gastric bypass and laparoscopic sleeve gastrectomy
Risks of bariatric surgery
Surgery for adolescents
Reproductive considerations for bariatric surgery
Track 14: PCOS-Medication &treatment
The treatment of PCOS involves clomiphene therapy used for early in the menstrual cycle. Drugs used in the treatment of polycystic ovarian syndrome include metformin , spironolactone, oral contraceptives and eflornithine. Oral contraceptives containing a combination of oestrogen and progestin increase sex hormone–binding globulin levels and thereby reduce the free testosterone level. Luteinizing hormone and follicle-stimulating hormone levels are also suppressed. However, the use of oral contraceptives may be associated with an increased risk of thrombosis and metabolic abnormalities.
Gonadotropins and hormonal therapy
Birth control pills
Surgery and ovarian disorders
Clomiphene, Metformin and Gonadotropins
Track 15: Risk factors in PCOS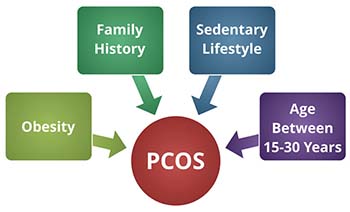 Risk factors that are associate with the PCOS are Diabetes,4 to 7 times higher risk of heart attacks, High Blood Pressure or Hypertension, High Cholesterol, High Lipids, Sleep, Risk of endometrial cancer, Infertility, Higher rate of Miscarriages, Higher risk of Gestational diabetes, Obesity which can also lead to low self-esteem and depression, Liver disease. The people who are having PCOS will suffer with extensive coronary artery.
Gestational diabetes
Hypertension
Mortality
Breast cancer
Track 16: Ovarian cyst
An ovarian cyst is any collection of fluid, surrounded by a very thin wall, within an ovary. Any ovarian follicle that is larger than about two centimetres is termed an ovarian cyst. Such cysts range in size from as small as a pea to larger than an orange. Ovarian cysts occur in women of all ages including neonatal period and infancy. They are most prevalent during infancy, adolescence and during the childbearing years. With ultrasonography ovarian cysts can be demonstrated in nearly all premenopausal and approximately 18% postmenopausal women
Polycystic ovarian cancer is a heterogeneous disorder of uncertain Cause. There is strong evidence that it is a genetic disease. Such evidence includes the familial clustering of cases, greater concordance in monozygotic compared with dizygotic twins and heritability of endocrine and metabolic features of PCOS.
Ovarian cyst pain
Ovarian cyst surgery
Septated ovarian cyst
Track 17: Endometriosis
Endometriosis is a disease in which tissue that normally grows inside the uterus grows outside the uterus. Its main symptoms are pelvic pain and infertility. Nearly half have chronic pelvic pain, while in 70% pain occurs during menstruation. Pain with sex is also common. Infertility occurs in up to half of people. Less common symptoms include urinary or bowel symptoms. About 25% of women have no symptoms. Endometriosis can have both social and psychological effects.
Hormonal contraceptives Birth control pills, patches and vaginal rings help control the hormones responsible for the buildup of endometrial tissue each month.
Endometriosis after Hysterectomy
PCOS and endometriosis
Track 18: Ultrasounds in PCOS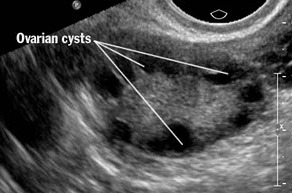 Transvaginal ultrasound is one of the main tools a physician has when it comes to diagnosing polycystic ovary syndrome. The images found on the ultrasound, in conjunction with the results of blood tests and a thorough patient history and physical, are used to diagnose this syndrome. Diagnosing Polycystic Ovary Syndrome Characterized by high levels of androgens, polycystic ovary syndrome is an imbalance of sex hormones. Since these hormones are involved in the regulation of bodily processes ranging from reproduction to metabolism, the condition can lead to a wide variety of signs and symptoms of PCOS.
Hyperprolactinemia
Congenital adrenal hyperplasia
Cushing's disease
Market Analysis
Statistics which shows Market growth in importance of research of PCOS
PCOS is the commonest cause of an ovulatory infertility in women. Women may also suffer from cancer of the womb, obesity, cardiovascular disease, diabetes and hirsutism. It affects 5-18% of women in the population and the current estimated annual costs of diagnosing and treating infertility secondary to PCOS in the UK range from £16 million to £22 million whereas the health economic impact of PCOS in the USA effects 8-20% and has been estimated as ranging from $93 million to $1.77 billion. Although significant progress has been made in our understanding of PCOS, there are still challenges in unraveling its complexity. The diagnosis of PCOS is based on a combination of clinical, ultrasound and biochemical features, none of which on its own is diagnostic single unifying mechanism has yet to be found which explains PCOS, and accurate prediction of response to treatment for obesity, infertility and hirsutism. Global Data estimates that the global PCOS therapeutics market was valued at $656m in 2010, and is expected to grow at a static Compound Annual Growth Rate (CAGR) of 2.6% over the next eight years, to reach $804m by 2018. Annualized seven key markets (US, France, Germany, Italy, Spain, UK and Japan) Polycystic Ovarian Syndrome Therapeutics market revenues data from 2005 to 2009, forecast for eight years to 2018.according to PCOS Therapeutics market revenue, the market size from 2005-2010 in Italy is 33, USA is 26, Spain is 35,in France 28,whereas in Germany is 31,whereas in UK is37 whereas from 2010-2018 in Italy is 34,in us is 27,spain is36, in France is 29,in Germany is 32, whereas in UK is 38. The Polycystic Ovarian Syndrome Market Will Start Growing From 2013 Due To the Increase in Disease Prevalence and Prescription Rates and Will Rise to $702m In 2019. The global market for PCOS drugs is on an upward swing given the increasing number of cases of patients inflicted with the disease. The global polycystic ovary syndrome drugs market revenue is estimated to reach US$ 1,154.8 MN by 2024, expanding at a CAGR of 4.6% during the forecast period (2016–2024).
Statistical Analysis of Associations
Target Audience: Directors/CEO &, Department Head, Vice Presidents/ Directors, Doctors, Surgeons, Nurses, Professors, Students and physicians from Academia in the study of Emergency Medicine filed.
Industry 50
Academia 30
Others 20
Conference Highlights
1. PCOS and Menopause
2. Psychological impacts of PCOS
3. PCOS and Pregnancy
4. PCOS nutrition, exercise and lifestyle
5. Prevention and Management of PCOS
6. Effects of PCOS on women's health
7. PCOS and Obesity
8. Drugs in PCOS
9. PCOS in Adolescents
10. Long-term effect of PCOS
11. Naturopathic and Integrative Care Approaches to PCOS
12. Pharmacology and mode of action of PCOS
13. Bariatric surgery in PCOS
14. PCOS-Medication &treatment
15. Risk factors in PCOS
16. Ovarian cyst
17: Ultrasounds in PCOS
18: Endometriosis
Why London?
London is the capital and most populous city of England and the United Kingdom. Standing on the River Thames in the south east of the island of Great Britain, London has been a major settlement for two millennia. Since at least the 19th century, "London" has also referred to the metropolis around this core, historically split between Middlesex, Essex, Surrey, Kent, and Hertfordshire, which today largely makes up Greater London, governed by the Mayor of London and the London Assembly. London is the world's leading investment destination, hosting more international retailers and ultra-high-net-worth individuals than any other city. London's universities form the largest concentration of higher education institutes in Europe, and a 2014 report placed it first in the world university rankings. London has a diverse range of people and cultures, and more than 300 languages are spoken in the region. It's estimated mid-2015 municipal population was 8,673,713, the largest of any city in the European Union, and accounting for 12.5 per cent of the UK population. London's urban area is the second most populous in the EU, after Paris, with 9,787,426 inhabitants at the 2011 census.
Major PCOS Associations around the Globe
A Unique Opportunity for Advertisers and Sponsors at this International event:
Major PCOS Associations in Europe
Universities in UK
There are 8 universities in London , 25 universities in UK and 40 universities in Europe and more than 400 universities globally having PCOS study.
Top Universities of PCOS in World
University of Utah
University of Athens
Harvard University